You never know what you'll run into living on the streets. Having been a thief, you find a lotta things, desirable and not. In my experience, some of the best things in life can have some of the worst first impressions.

And that, my friend, is where this tale begins.
Appearance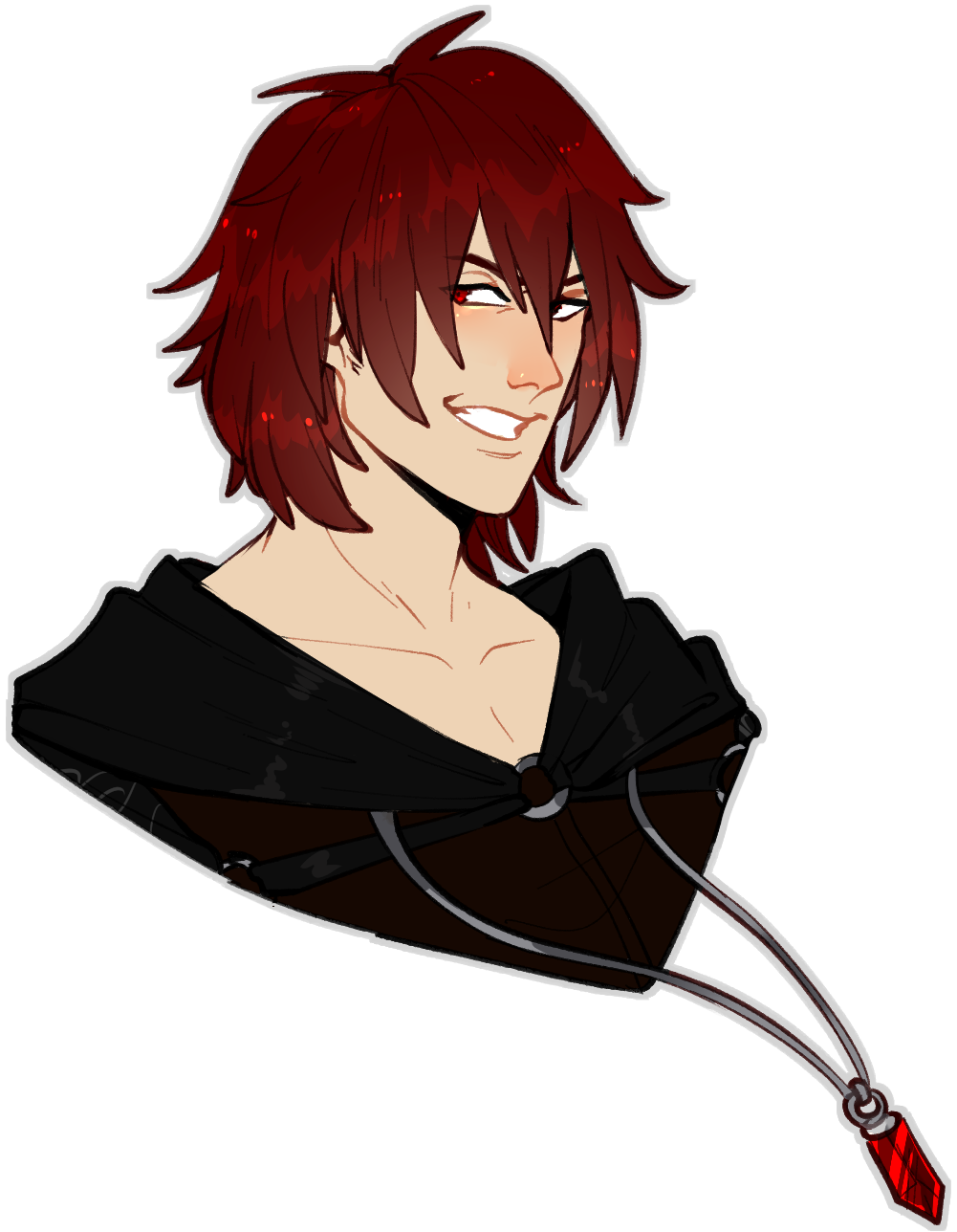 Red is a lithe, slender man who appears in his early thirties, with the finely-built facial features of a Millirandian human standing some inches under six feet. His skin is pale, and his hair is a deep red - a startling maroon-crimson several shades removed from more traditional ginger tones. Similarly, his eyes are also of an unnatural scarlet hue, and tend to reflect oddly in certain lights, appearing reflective like a cat's. Most often, he has the dark red stubble of a beard, though rarely grows it to any length. Of unusual note are the scars at the tips of his ears; thick scarring follows the curve, and it is hinted that they were once pointed like an elf's. Red has a few other scars here and there, but the most notable is a deep scar across his collarbone, and one along the palm of his right hand.
Most often, Red dresses in simple tunics of black, deep maroon, dark green or grey, with similarly-colored breeches, tall black boots and a thick belt with several pouches and places for daggers. His twin swords he wears on his back, and may wear a cloak in cold weather that can range in color from black to a very dark red. He generally doesn't wear much in the way of armor, though when he must wears light darksteel or thin steel, often only pauldrons and bracers - rarely anything else. A small ruby pendant hangs from a cord around his neck, but otherwise he wears no jewelry.
He is capable of changing his appearance to some degree to fit a variety of disguises, and keeps a working supply of cosmetics and clothes in larger cities all across the Realms. He may also tap into these caches when he needs a specific change of wardrobe, for meeting with high ranking nobility, royals, and other leaders of state in either service or scheme. In Evylon, he also has a set of full darksteel plate armor with the insignia of the Raven, though he hasn't worn it in many years.
Personality
Many years ago, Red was born the son of an elven noble under the towering trees of Heartwood Forest. When his family manor was attacked and his father killed, he escaped into Felnova, and hid as a page in the great city of Albronel. Becoming a squire, and then a knight, was easy - he and his brother Damask excelled, using the knowledge and training Lord Sil'vaen instilled within them from a very young age. Even now, years past his days as a knight, Red holds some of the values and morals of the Orders, and his bearing echoes his past. He holds a quiet sort of confidence in the face of strife, and a strong sense of honor despite his station as a thief.
He is not one to talk much around strangers, and prefers to stay out of the public eye as much as possible. His penchant for sticking to the shadows, watching and waiting, has given him a level of patience not often seen in knight or thief, and he is very good at playing the long game. However, doubt and hesitation have slipped their way into his armor, and he's become wary of rushing into danger as he once had. The fear of losing those he loves is ever-present within him, and playing it safe has become much more important to him in recent years than delving immeiately into decisive action. Failure is something that haunts his nightmares to this day.
Amongst those he's comfortable with, Red opens up considerably. He is easygoing and laid back when with those he feels he can trust, always one to crack a joke or make light of a situation to cheer those around him. He is possessed of a dry wit without malice, and often turns his sarcasm on himself for laughs. However, his charm has limits, and he won't hesitate to tell a friend exactly what he may think if that friend needs a dressing down. Red loves deeply, and cares fully, often to the detriment of himself. Injury, sickness and death do not cause him fear so long as the cause is worth it, and those he loves remain safe. He would do anything to protect his friends and family, sacrifice anything, to ensure their safety.
Red has an affinity for animals, and maintains connections with several stables throughout Felnova, Evylon, and Millirand. He also has connections to horsemasters in Kurai and Ristell, and both breeds and trains horses when time permits. He selects a grey gelding from his best foals every decade or so to train as his own mount, always with the name 'Griever'. Throughout the years, he has also had the fortune to raise and train multiple dogs, feylizards and faegryphs, though he's found that cats intensely dislike him.
Abilities
Trained by the knighthood, Red is skilled with the sword and routinely carries two upon his back; a longer blade that he may use two-handed if needed, and a shorter sword he often wields in his left hand for support. He is very swift, though he lacks the physical strength many knights possess due to both his slight build and years as a thief far from the Order's demanding training. Many of his tactics include quick strikes and retreats, rather than the long back and forth of a hard-edged duel. In other weaponry, he is proficient in the use of the bow, crossbow, spears and daggers, though finds himself at a great disadvantage with most larger two-handed weapons. He also detests the use of a shield, claiming that they're too bulky and cumbersome to fit his fighting style.
Magically, he is gifted with both reiatsu control and glyph magic, though use of his natural aura comes at a high price. Instead, he channels his energy into writing glowing glyphs on physical surfaces and in the air for a variety of purposes; most often, these include surveillance and protection, such as alarms, shields, and other wards. He cannot use either his reiatsu or glyph magic relaiably for offense, as the effects are not usually worth the energy and effort of casting. Most passive glyphs he can sustain for several hours without fatigue, though more active ones drain him relatively quickly.
Red does, however, have the unfortunate 'gift' of chaos magic; a secondary reiatsu given to him in his time subjected to experimentation by a small (and now defunct) sect of mages within the Order of the Raven seeking to create enhanced soldiers to serve their own ends. He is barely intermediate with its usage, and has only used it a handful of times, though he is well aware of the high toll; some have warned him that even so little use has cut nearly twenty years off of his life thus far. Should he use it, he barely has control over it, and may do more harm than good. Accuracy is largely lost, and any chaos magic he summons he lashes out with in the general direction of an enemy, but that is the extent of his ability.
When utilizing a fermyntia, Red is able to summon a mindbeast that appears as a red and black version of an olath shadowbeast most similar to the true form of his grandmother, Cytrin. However, the feathered mindbeast terrifies him and he's only been successful in summoning it once during the siege of Ibenia. Even the sight of a fermyntia is enough to cause him feelings of dread at the thought of the creature, a fear that stems not only from the destruction it's capable of causing, but why his spiritual essence refracts into such a terrible monster. As of now, he has no knowledge that he carries shadowbeast blood within him, even if a very diluted amount.
Companions
Red is accompanied by a variety of animals that he's had the fortune of meeting over his long years of travel; first and foremost is his preferred mount, Griever, currently a dappled grey Felnovian warhorse and elvenhorse cross. This gelding is technically Griever VI, as he is the sixth official mount the man has possessed. He also takes care of Zunin's dog, Raptor, as well as Kavylar's gyrfalcon Swilkor frequently.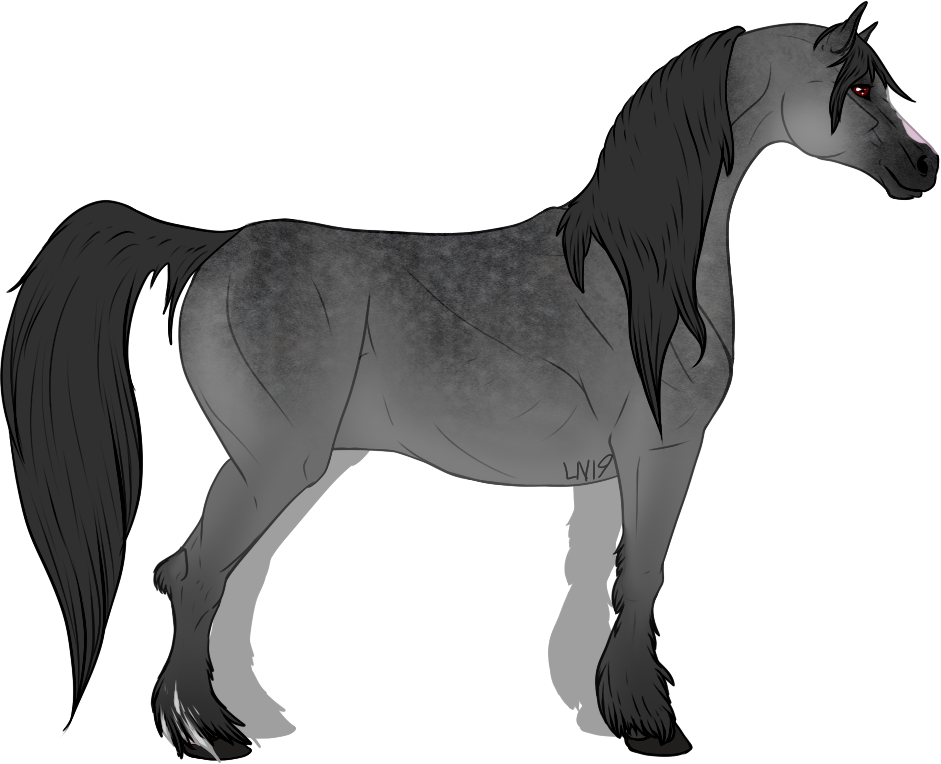 Red's current mount, Griever VI
Next, he has three feylizards, named Aela (female; abilities of fire and light), Agmaer (male; abilities of camouflage and air), and Alduin (male; abilities of darkness and air). All three are siblings, and their eggs hatched not long after Red discovered them when a deathcat killed their mother and nearly devoured their eggs.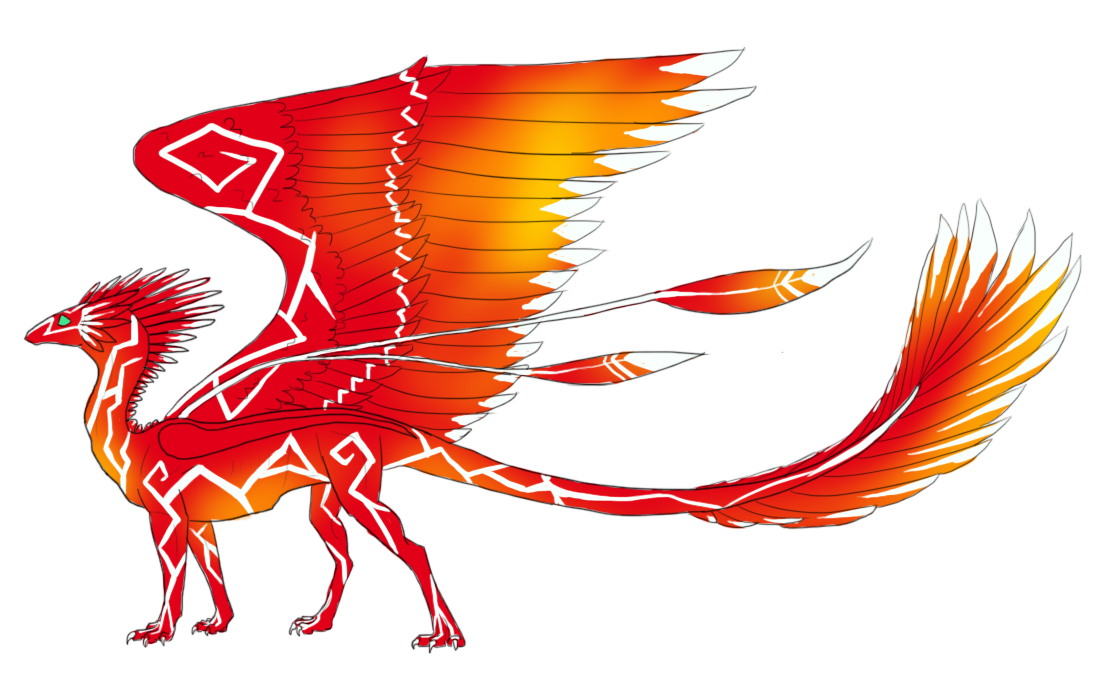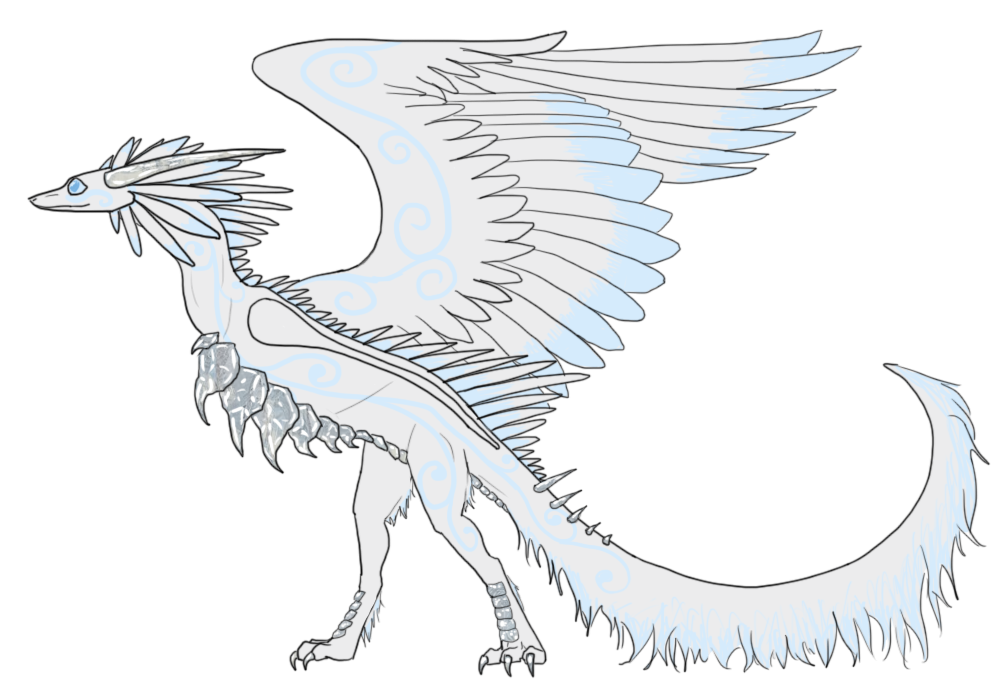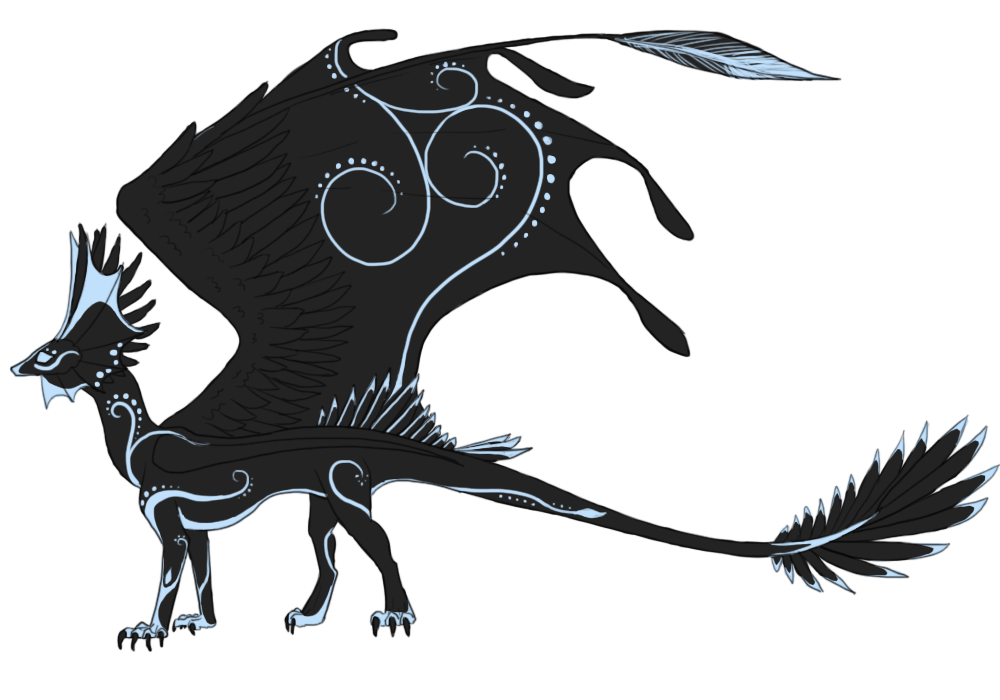 The basics
name
;; Red Skybrand
true name
;; Sir Aduril Skybrand Sil'vaen
meaning
;; Red for the color of his hair and eyes; Skybrand for that as a child, he was enraptured by the sky, and though he could never taste the clouds this love has never left him.
gender
;; male
eye color
;; red
hair color
;; red
race
;; 1/4 human, 1/4 shadowbeast, 1/2 elf
occupation
;; Raven knight
former occupation
;; thieflord
parents
;; Lord Sil'vaen and Lady Kintess
relations;;
Sylvana- former love (deceased).
Nairyona- former love (deceased).
Shadis- former love.
Adrastea- daughter.
Zunin- apprentice/foster son.
Bird- friend, second in command.
Saegra- friend.
Darte- friend.
Sietta- apprentice (deceased).
Sentin- friend (deceased).
Karniv- friend (deceased).
Terrna- friend (deceased).
Seven- friend (deceased).
Baron- friend (deceased).

affiliations;;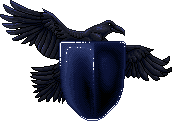 Gallery
The song
I've got a fast life and
A slow cuttin' knife
I've been drinkin' at a poisoned well
No home and a bag of bones
And nothin' else left to sell
I know why I'm in this hell
I just don't wanna believe
Past that line you just can't tell
But right now
There's someone lookin' out for me
I came out of the darkness
With a bullet in my hand
I got one more shot at livin'
I'm lucky that I can
Cause I got a little roughed up
Yeah I really got fucked up
I came out of the darkness
With a bullet in my hand
I got a cold steel wound still there
But there ain't much left to bleed
A short fuse that I still use
I'm my own worst enemy
Stare at the faces I once knew lined up just to bury me
There's a long black car that's waitin' to leave
But right now
There's someone looking out for me
I came out of the darkness
With a bullet in my hand
I got one more shot at livin'
I'm lucky that I can
Cause I got a little roughed up
Yeah I really got fucked up
I came out of the darkness
With a bullet in my hand
Cause I got a little roughed up
With a bullet in my hand
Yeah I really got fucked up
With a bullet in my hand
Can you see the lie?
Can you see the lie?
Can you see the lie?
I can see the lie
I can see the lie
There's someone looking out for me
I came out of the darkness
With a bullet in my hand
I got one more shot at livin'
I'm lucky that I can
Cause I got a little roughed up
Yeah I really got fucked up
I came out of the darkness
With a bullet in my hand
- Bullet in my Hand by Redlight King
Credits
Coding (c) Blazeh (verridith).
Main picture (c) Kirra <33. Other art (c) myself, Birdz, Xikhara, and Pixelpup.